Rather than try to dig up a really accurate account of this amazing night, I am gonna lift my story straight out of my travel journal...far more to the point and in the moment that way. Not that I was so lambasted that I don't remember what actually happened, because I do remember....even though I was lambasted....but anyways, journals are always far more to the point...so here we go...
1/1/2001
A new year. Wow.
I had the most amazing New Year's eve last night. JP came over and 8 and we started drinking and watching "Half Baked", then we put on some CD's and started dancing around the living room like two little kids having the time of their lives. Around 10 we decided to walk down Ocean Drive. There was so much energy. People everywhere, everyone happy and partying. Totally drunk on life and liquid. We walked all the way over to Nikki Beach and JP and I got into Linley's party free because Paul was working the door. We got to ring in the new year with champagne toasts on the sand getting rained on by the snow machines. It was beautiful. Then we walked back to my place to meet up with Ned, Pauly and Tyler who had been working at a party in Naples and continued our drunken festivities. We bonded so much last night. Me and my little crew. Too much fun. I am gonna miss these boys when season is over. Miss them like crazy.
JP and I at the Nikki Beach NYE party:
Little me and two more model girls...I feel like an ass, but I don't remember their names....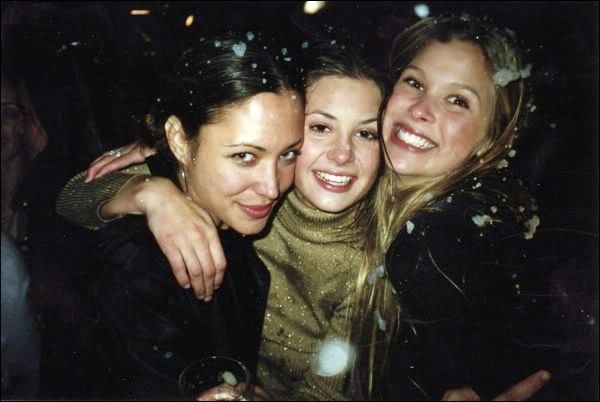 Linley! Good friend and host of the party...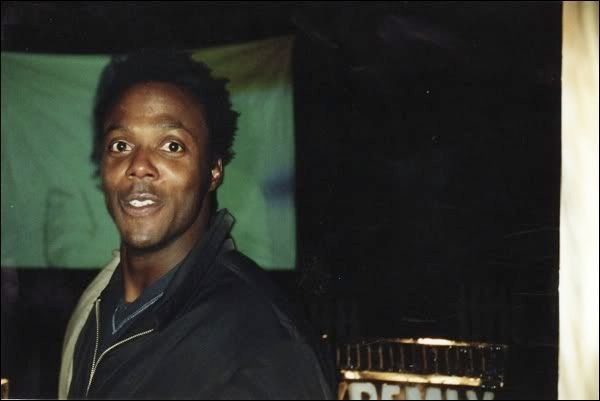 NYE throngs on Ocean Drive....pura vida...